Updates for Residents & Family Members
Direct questions to bewell@matherplacewilmette.com or call (847) 256.9585.
For press inquiries, call (847) 868.5930.
February 23, 2021
We received notice today, February 23, 2021, that an employee at Mather Place in Wilmette has a confirmed positive case of COVID-19. We wish them a full recovery. Mather Place is interviewing this individual to determine if he/she was in close contact with residents and/or employees (meaning within 6 feet of anyone for more than 15 minutes). Individuals who have been in close contact will be notified.
VACCINATION CELEBRATION:
We are still celebrating our February 15 COVID-19 vaccine clinic, where many residents, employees, and caregivers received their first vaccine. Thank you to all who participated!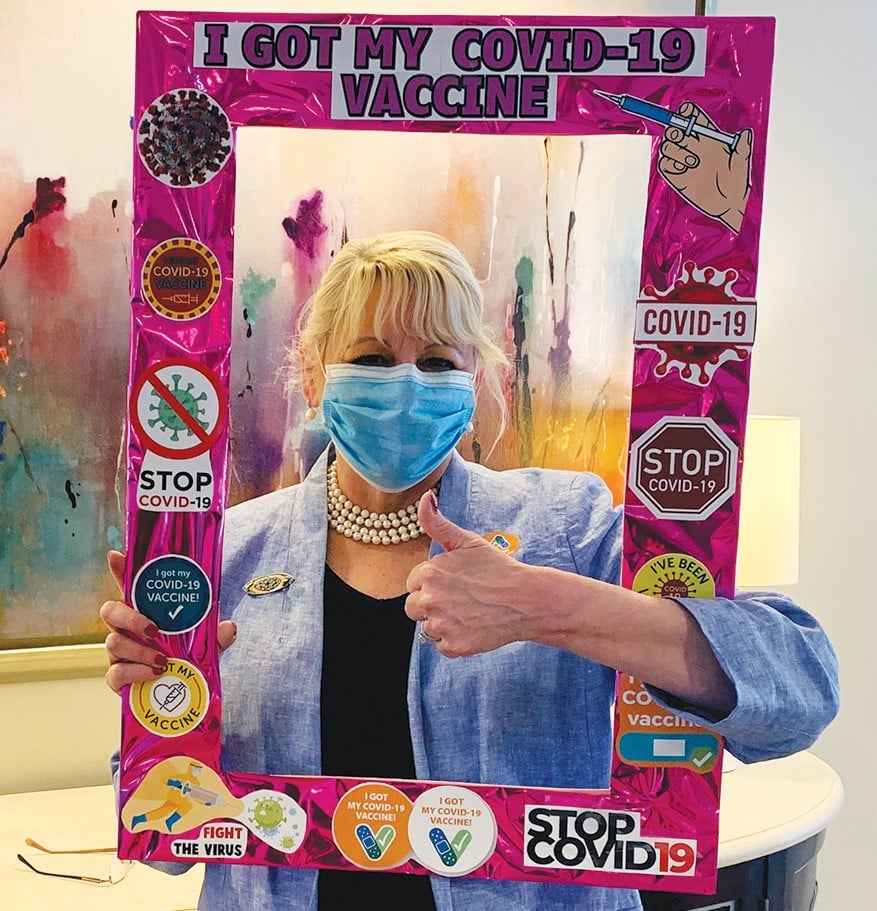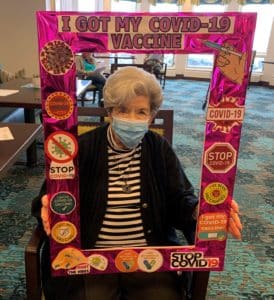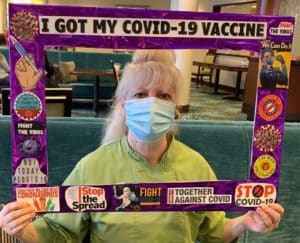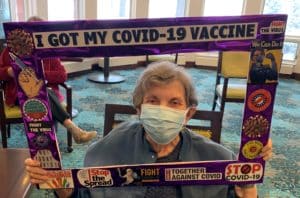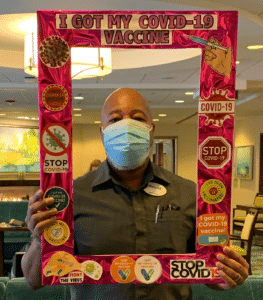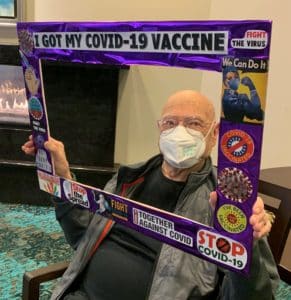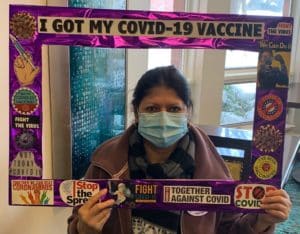 Our next vaccine clinic will be Monday, March 8. Those receiving their second dose of the vaccine will have the same appointment time that they had on February 15.
ALONZO'S RESTAURANT OPENS NEXT WEEK:
With a lower positivity rate of COVID-19 cases and a reduced number of hospitalizations in our area, we will open Alonzo's for restaurant service.
We are delighted to announce that starting Monday, March 1, Alonzo's will open for limited-capacity breakfast, lunch, and dinner. Reservations for all meals are required. To make a reservation, call (847) 256.9576.
If COVID-19 statistics continue to improve for Wilmette and surrounding communities, we look forward to re-opening more services soon.
Take care and be well.
Sincerely,
Katrina O'Neill,
Executive Director